Home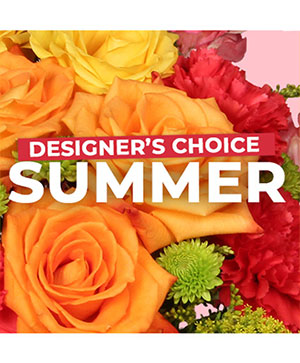 Summer Flowers
Designer's Choice
Summer is the time for fresh flowers! Bring that sunny outdoor feeling indoors with our Designer's Choice Summer Flower Arrangement. We'll create something that will have you celebrating the beauty of the brightest season of all! A colorful bouquet is exactly what you need to warm up your summer home.
More Info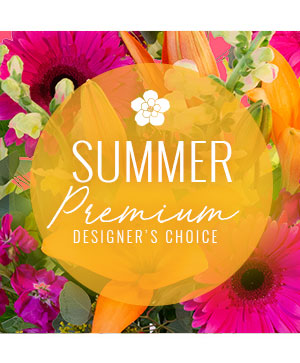 Summer
Premium Designer's Choice
These flowers are hot, hot, hot! Spice up the summer with an extravagant floral arrangement. There's nothing better than getting flowers, especially summer ones! You can trust our designers to make something sunny and show-stopping—the perfect gift or home decor!
More Info
Due to a worldwide flower shortage, substitutions of flower type and color may be necessary. All orders will be filled to value and as similar as possible based on what is available. Designer's choice arrangements are encouraged. If you have any questions about this, please call us at:402-376-2257 before you place your order.